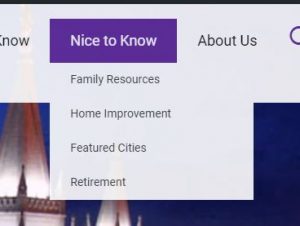 We want you to be aware of important information as you are search homes and loans. We have crafted tabs of things you "Need to Know" and things that are "Nice to Know".
Here is a list of Nice to Know items:
1. Family Resources:
2. Home Improvement
3. Featured Cities
4. Retirement
As you can see here, there are many things to learn and benefit from as you look through our Nice to Know tab. When the time comes for you to find your new home and/or sell your old one, come to LDSAgents.com for the best realtor with your standards!