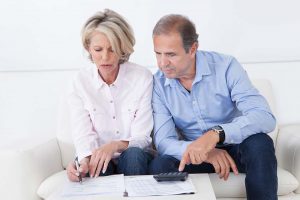 Reverse mortgages are going to be a less appealing way to contribute to retirement, due to recent changes by the Trump Administration.  If you have been considering a reverse mortgage, the time to act may be now. Richard Eisenberg discusses upcoming changes in this Forbes article.
Starting October 2nd, the following changes will be placed into affect.
Changes Coming to Reverse Mortgages:
The amount one can borrow through a reverse mortgage will be limited.  The average amount one can borrow in home equity will drop from 64% to 58%.
The upfront reverse mortgage insurance premium for less than 60% of the loan proceeds will become become 2% of the maximum claim amount, rather than its current 0.5%.
For those taking more than 60% of the loan proceeds, the mortgage insurance premium will fall from 2.5% down to 2.0%.
Annual mortgage insurance premiums will drop from 1.25% of the outstanding balance to 0.5%, in order to allow the borrower to preserve more equity over time.
In short, theses changes will make reverse mortgages smaller and increase the upfront premiums.  Until October 2nd, the current reverse mortgage rules will stay in effect.  If you were considering a reverse mortgage, now might be your best chance at making that happen.  Just remember, reverse mortgages are not for everyone!
Don't understand reverse mortgages, or what your options may be? Let LDSAgents.com help you find mortgage and real estate professionals in your area who can help you navigate these sometimes complicated options.