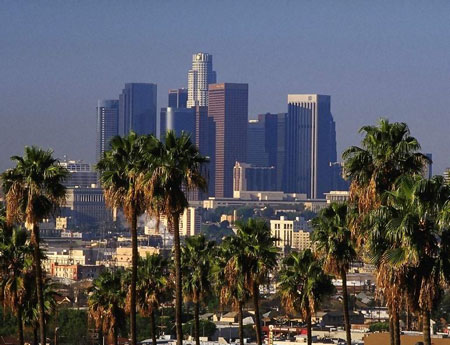 Los Angeles is a town of great diversity with so much to see and explore.
Los Angeles may be known for its beach living and celebrity-infused backdrop, but it was once a farm town. The hillsides were covered in citrus orchards and dairy farms, and agriculture was a major industry. These days, although L.A. is urbanized, the city's overall landscape has re-embraced a local, sustainable, and seasonal philosophy at many levels. The "City of Angels," is the second largest city by population in America. LA is the home of Hollywood and the Academy Awards and is close to all your entertainment and adventure destinations. Visit the Los Angeles Tourism & Convention Board's website for endless ideas of what to see and do. Thanks to its Mediterranean climate, Los Angeles can simulate a host of other environments ranging from lush tropical to bone-dry desert.   A tour of L.A.'s eclectic mix of gardens is a treat for your senses. There are 841 museums and art galleries in Los Angeles!  In fact, Los Angeles has more museums per capita than any other city in the world. Some of the notable museums are the Los Angeles County Museum of Art (the largest art museum in the Western United States), the Getty Center (part of the larger J. Paul Getty Trust, the world's wealthiest art institution), the Battleship Iowa, and the Museum of Contemporary Art. A significant number of art galleries are located on Gallery Row, and tens of thousands attend the monthly Downtown Art Walk there.
For more LDS-oriented information on Los Angeles click  here.