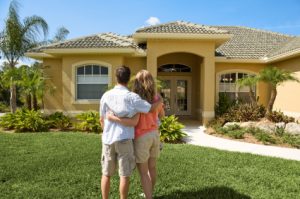 People without college degrees are less likely to own homes as they tend to earn much less and aren't as likely to get help from friends and family.
Student loans are often blamed for the record-low homeownership rate among young adults. But new research suggests that young people without a college diploma face especially big hurdles to owning a home.
College graduates ages 18 to 34 years old without student debt will need just over five years of additional savings to afford a 20% down payment for a starter home, defined as the median home at the bottom third of the market, according to research  by Apartment List, a rental listing website. In comparison, it takes college grads with student loans about 10 years. For those who haven't graduated from college, the wait to buy a home swells to nearly 15.5 years."It's really everywhere that people without college degrees won't be able to afford homes. They could be stuck renting for a long time," said Andrew Woo, director of data science at Apartment List.
People without college degrees fare worse because their incomes tend to be much lower but also because they are less likely to get help with down payments from friends and family. College graduates without student debt expect to get more than $8,000 of help and those with loans expect to get nearly $4,000. But those without a college education expect to receive just over $2,000, according to the report.
Even in a historically affordable city such as Austin, Texas, young people without college degrees would need to save for 23 years to make a down payment on a home, compared with eight years for those with student debt and nearly four years for college grads without debt.
A National Association of Realtors survey of recent home buyers found that debt of all types adds three years to the time it takes millennials to buy homes.
A study last fall by Zillow found that a couple with no student loans and at least one bachelor's degree between them have a 70% chance of owning a home in their early 30s. A couple with $30,000 in student debt and at least one bachelor's degree have an only slightly lower 68% chance. Households with student debt but no degree fared by far the worst, with a probability of buying a home by their early 30s of just 40%.
Wall Street Journal
Laura Kusisto