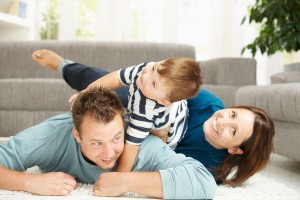 Cracks inside the walls and floors of your home can allow radioactive radon gas to creep inside and affect your air quality and health.
Radon – an odorless, colorless, naturally occurring radioactive gas – is inhaled into the lungs, where it can damage the DNA, potentially increasing cancer risk, says Douglas Arenberg, MD, associate professor of medicine in the pulmonary and critical care department at the University of Michigan Health System.
Exposure to radon gas, which can seep through cracks in the walls and floors of your home, increases the risk of developing lung cancer.