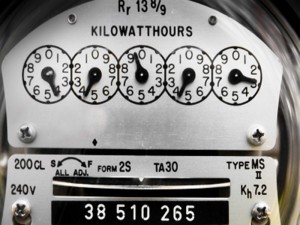 For most of the last century, Americans have been passive consumers of electricity, paying whatever their utility charged for the juice to run their lights and appliances.
That would change under the new carbon rules that the Obama administration unveiled in August, experts say. Utilities themselves would install more large solar farms and wind turbines, but that wouldn't be enough to meet the goals for reducing greenhouse gases.
So households and businesses would have to become active participants in the electricity business, selling power from their own solar panels or collecting payments for cutting their electricity use when the grid is under stress. And consumers, with financial help from utilities, will need to replace old refrigerators and air conditioners with more efficient models.
How much the shift would cost Americans is the subject of fierce debate.
Supporters of the rule contend increased energy efficiency and falling costs for renewable generation would allow consumers to cut their bills, even as utilities pass along the costs of new power stations and the remaining debt payments on coal plants that will be closed.
But some utility executives said they are concerned about the costs to their customers. "If the implementation is too aggressive, you'll waste a lot of capital trying to get things done quickly," said Nick Akins, chief executive of American Electric Power Co. , a big utility that serves 11 states.
Consumer technology will change, too.
"Where I think we'll see a lot of work is on the software side," said Ted Craver, chief executive of Edison International, parent of Southern California Edison. "Customers will have tools to manage their energy devices without having to fool around with a computer screen. It will all happen automatically."
U.S. utilities already have installed more than 65 million smart meters that measure electricity consumption throughout the day.
"Things are moving so fast," said Michael Picker, president of the California Public Utilities Commission. "Every executive I talk with says there's been more change in the past five to seven years than in the last 100 years. And it will accelerate now."
Rebecca Smith
Wall Street Journal